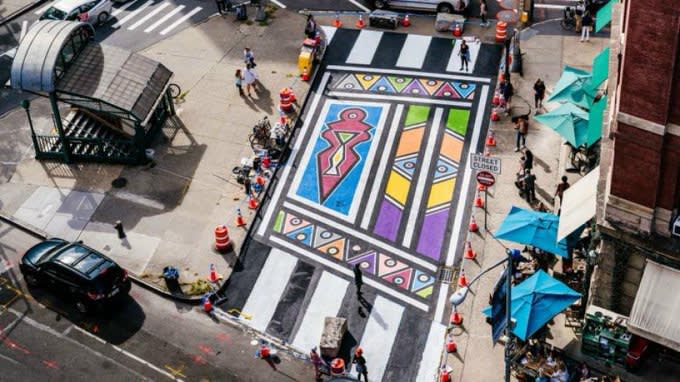 Traditional artist Esther Mahlangu is "excited and honoured" to have her bold Ndebele artwork brighten up the streets of New York in the form of a mural dedicated to her.
The mural spans a two-lane road near Lower Manhattan in New York and showcases Ndebele symbols that have become synonymous with Esther's work worldwide.
Esther has exhibited her work around the world for over 28 years and has collaborated with global brands on numerous projects. However, Esther told TshisaLIVE that she still felt excitement when presented with the opportunity to have her work displayed in America.
21 Sep 2017