The doyenne of modern Ndebele art is about to open her largest ever solo, and it's happening right here on home soil.
Toasting to her 85 years of life and a career spanning over seven decades, Dr Esther Mahlangu's solo exhibition entitled Esther Mahlangu 85 will open at The Melrose Gallery on Friday, 20 November 2020. The South African self-taught artist whose bold Ndebele inspired paintings are collected and exhibited all over the globe needs little introduction. Her colourful geometric artworks are recognisable to most as a contemporary link to the traditional painted walls of homes in rural Limpopo and Mpumalanga. Having contemporised these traditional motifs by adapting them to new mediums, Esther has pioneered a modern African art form.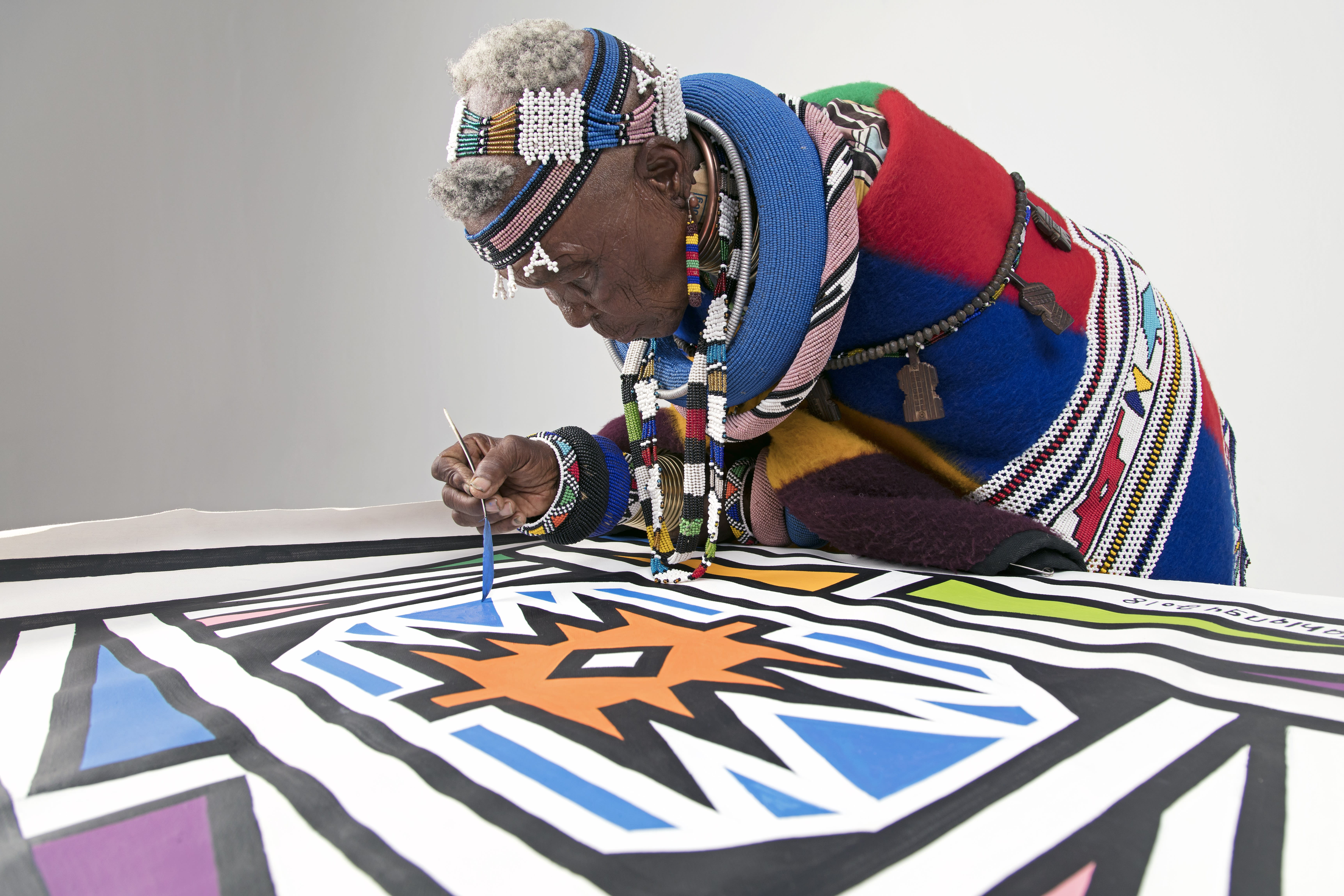 For Esther, the paintings uphold her heritage and serve to fly the flag for her culture, keeping her ancestry alive. It's a calling, she believes, and one she has no intention of stopping prematurely. For her patrons (the likes of Oprah Winfrey and Usher), works by the artist have steadily gained in value, with exhibitions at the Museum of Arts and Design in New York, the Guggenheim Museum, Bilbao, the National Museum of African Art at The Smithsonian Institution and most notably at the Centre Georges Pompidou in Paris, to name a few. Her work could be seen on the tails of the 1997 British Airways airplanes and she famously collaborated with BMW in 1991 and Rolls-Royce more recently, adorning these luxury cars with her iconic Ndebele graphics and thus pushing the boundaries of traditional art mediums.
18 Nov 2020